3 Ways to Celebrate YOU on World Kindness Day
Idea#1 Unwind in the Tub
With some of us still working from home, being hunched over our desks, and sitting all day, this can lead to muscle tightness, particularly in the shoulders and neck.
A luxurious bath can help to ease body tension, and can also be an easy way to clear your mind as you soak by practicing simple breathing and mindfulness techniques.
Pour two capfuls of QV Bath Oil into a warm bath, pop on the gentle QV Face Purifying Mask (now 50% off with a any qv purchase), light a candle, close the door and relax!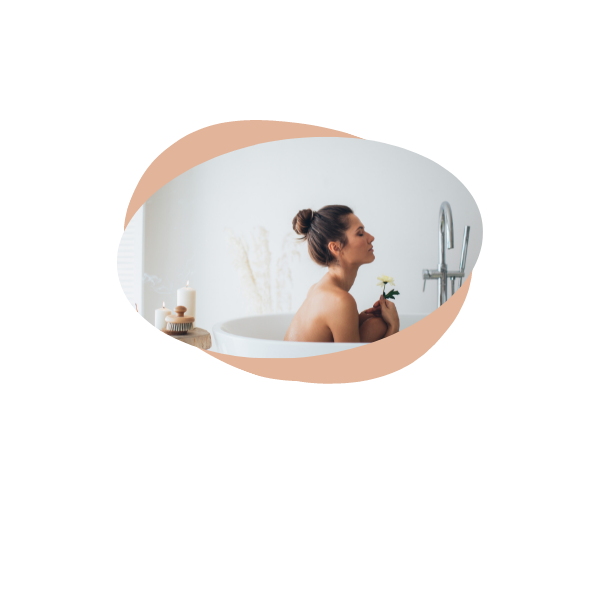 ---
Idea #2 Face Refresh
Extensive skincare routines became a must-have in 2020. This year, it seems a general lack of motivation has taken over instead!
Now is a great opportunity to focus on a face refresh routine for socialising over the Spring and Summer months.
If you have seen some new wrinkles appear during countless zoom meetings, why not try the Elucent Anti Ageing range. It can help to visibly reduce the appearance of fine lines and wrinkles.
If you are looking for a sensitive skin option, QV Face Oil Free Moisturiser is a gentle, calming moisturiser that can help the face feel & stay hydrated.
---
Idea #3 Pedicure
With the arrival of these lovely Spring days, so too begins sandal season. After ignoring our feet all Winter, now is a great opportunity to spruce them up with a foot soak and pedicure. It is amazing how good we can feel with well treated and cared for nails and skin! Choose a colour that pops to symbolise brighter days ahead, and make sure your feet stay smooth by using QV Feet Heel Balm to moisturise.
Other Ideas:
· Get active – Exercise has many health benefits, including releasing those happy-feeling endorphins. Lace up your sneakers and do an exercise class or even just take a walk around the neighbourhood.
· Reach Out – If you are unable to have face to face contact with family and friends, contacting them for a long chat, or even a quick hello, can really help us gain a new perspective on tough days.
· Healthy Eating – Where possible, focus on nourishing yourself with the right foods so that you're energised and ready to face whatever the day brings.